Cupcakes and Juice and Pizza, Oh, My! Three Local Restaurant Owners Share How Start-Ups Find Success

Sep 30, 2015 02:38PM, Published by Jennifer Monahan, Categories:
---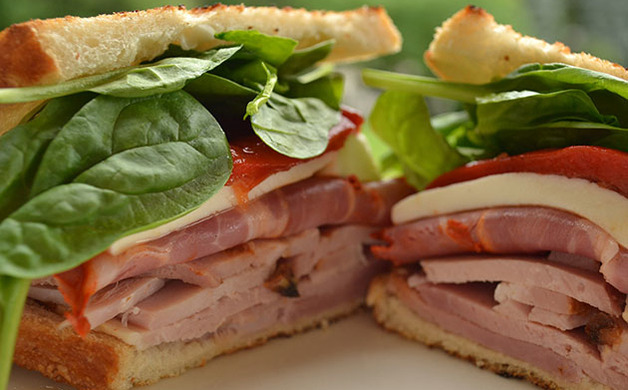 ---


Baked from Scratch Café
Friends Sonny Schaffnit and Jeremiah Powell opened Baked from Scratch Café in August 2015. The café menu includes fresh sandwiches, soups, salads, delectable baked items and a full coffee bar serving Kiva Han coffee. It is located on Perry Highway in McCandless Township.

Starting a restaurant requires dedication and drive. Schaffnit explained, "We both saved every dime from working multiple jobs each for the last few years in order to make this dream a reality." Powell has been baking for 55 years; Schaffnit worked in the restaurant business for 17 years.

Nevertheless, noted Schaffnit, "It was harder than I expected to get everything set up." One example he gave was putting together an inventory list. "It's a huge undertaking, and there are a lot of things like that which have to happen before you can open."

But Schaffnit reaps the benefits of the 18- to 20-hour days she regularly puts in. "The most exciting thing is that within the first few weeks, we had regulars. It's great to see how much people love the food!" she noted. "We don't scrimp on quality; we really do use farm-fresh ingredients. We want to remind people what food is actually supposed to taste like."

The most popular item on the menu is the turkey avocado sandwich, but Schaffnit said her personal favorite is the roast beef sandwich. And visitors should save room for dessert. "Our cupcakes are amazing," Schaffnit added. "They're beautiful, but they taste even better than they look."

Salud Juicery
The first Salud Juicery opened its doors in Sewickley in October 2013. With a healthful menu offering juices, smoothies, 'health shots,' breakfast and açaí bowls and hot beverages drawing in lots of customers even in the first few months, owner Ginny Corbett was quickly faced with the need to expand. Salud Juicery's second location in Shadyside opened in October 2014.

Corbett, a licensed therapist, found that her dream of creating a space for holistic healing resonated with many. She explained, "Our mission is bigger than juice. We are passionate about creating a place of connection for people who want to learn about the earth's most nourishing and healing foods and to live more balanced lives."

The idea behind juicing is that you can pack a lot of nutrients into one bottle; it would take significant effort for a person to eat the equivalent amount of vegetables and fruits. Corbett explained, "The juice gets your body what it needs, but it also gives your digestive system a rest." A firm believer in the mind-body-spirit connection, Corbett's passion for holistic health has found such a positive reception among customers that she is again looking to expand. She is currently considering options such as a third location, a juice truck, or even franchising the current concept. Fans can expect to see some kind of expansion by January 2016.

Aviva Brick Oven
Started in 2008, Wexford's Aviva Brick Oven was a concept with promise, but initially struggled. Current owner Jay Sebes saw its potential and purchased the restaurant in May 2011. Sebes remembers bringing his wife in to see the place for the first time on a Friday during lunch hour, shortly before the sale. He recalled, "It was almost completely empty. She cried."

So how did Sebes turn the place around? "I made significant staff changes, revamped the menu and brought in a whole new energy level," he said. Within months, he began to see results. The most important element, he emphasizes, is his staff. "They are high-energy, fabulous, dedicated and dependable. Aviva's success is a team effort."

A second factor was Sebes' presence on site. "I talked to everybody who walked through the front door and tried to meet all of the customers," he explained. Freshly made pizza dough, mozzarella produced in-house, and signature meatballs contributed to Aviva's strong reputation among diners. Though pizza is Aviva's most popular item, "People love our beans and greens and our banana peppers, as well as a delicious hummus dish created by my wife," Sebes said.

By 2013, customer demand exceeded Aviva's available space. "I had no alternative but to expand," he recalled. The expansion enabled Sebes to add Aviva Express, a catering business which offers takeout and delivery within a five-mile radius. In December 2014, Sebes added the Aviva Lounge, with 44 additional seats. A typical weekend night means a 30-minute wait for a table, although Aviva utilizes the NoWait app so that patrons can get in line from home.

Ultimately for these entrepreneurs, the work is worth it because they love what they do. "We are having fun. When you stop having fun, it's time to do something else," said Sebes.

Agreed Schaffnit, "I am truly living my dream!"


The food service industry is notoriously brutal, with start-up restaurants struggling and failing all the time. Three local businesses prove that with a winning idea, passion, and plain old-fashioned hard work, success is possible.
---
---
restaurant start-ups small business
---