It's Leaf Peeping Season!
Sep 30, 2014 03:10PM ● By Larry Richert
"Leaves are falling all around and it's time I was on my way. Thanks to you I'm much obliged; such a pleasant stay. But now it's time for me to go, the autumn moon lights my way..."
— Led Zeppelin, "Ramble On"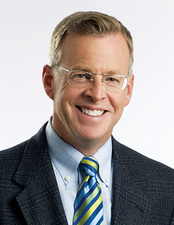 There is something about this time of the year that invites song and celebration. The crisp air and the explosion of color signals the harvest season, celebrated before the annual visit of Old Man Winter. Forget about him for a moment—focus on the now!
Native Americans marveled at the intense changes in the colors of the leaves; in fact, many tribes handed down stories about why the leaves changed. The Huron people of the Great Lakes shared the tale of a battle between a deer, a wolf and a bear, which ends with the brave bear bleeding in battle, creating the red in the leaves.
We now know that a lack of chlorophyll production reveals colors already in the leaves, as opposed to color somehow being added. There are many old wives' tales that persist to this day about what affects the color of the leaves—"It's been a cool summer so the leaves should be brilliant!" they say…and aren't they brilliant anyway? And who are 'they' anyway?
The fact is, every year the leaves change and reveal an array of color in a spectacular fashion that is envied and emulated by poets and artists. We've developed a term for those people who specifically seek to gawk at forests of Mother Nature's faux fire—they're called 'Leaf Peepers.'
Somehow, the term suggests that you might be doing something that you shouldn't be. There are groups that plan road trips to view the fall foliage through the mountains and valleys of western Pennsylvania every year. In fact, our state's official website,
www.visitpa.com
, even features a leaf peepers section for the dedicated, well, peepers.
I was a little surprised that there is also a group who invites you to a Leaf Peep Show—now that definitely sound like something you shouldn't be doing! I guess as long as they aren't fig leaves, you should be okay.
There are leaf peeper festivals and websites including
www.leafpeepers.com
, where you can discover the peak leaf-peeping days. There is a leaf peeper half-marathon and days of wine and leaves. And yes, there's even a Fall Foliage Hotline—does anyone really need information on leaves that badly? I'm surprised that there isn't a 9-1-1 number for desperate peepers.
In Clarion, PA, they have an Autumn Leaf Festival where 200,000 people converge on the tiny hamlet just to parade and peep. My first announcing gig was there, where I had the pleasure of reading the 100-plus bios of bands and floats during a driving rain. As a communications student at Clarion University, I thought I'd hit the big time. I never realized how I would branch out and grow with the passing of another fall season.
I suggest that you just go out and breathe the fresh air, and pretend that you're not that interested in the leaves (even if you are tingling on the inside at the sight). As Led Zeppelin suggests, ramble on—just don't tell anyone that you're a leaf peeper!