Victim Turns Advocate for Domestic Violence Awareness
Sep 30, 2014 02:46PM ● By Clare Heekin Lynch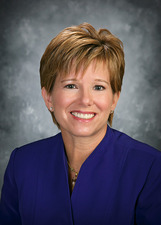 Stabbed in the Heart
is a true story of sadness, love and hope. It's a story about domestic violence, homicide, and subsequent transformation. It's a story that Lynn Shiner has lived every day of her life since Christmas Day 1994, when this mother of two lost her young children at the hands of her estranged husband.
Shiner, director of the Office of Victims' Services with the Pennsylvania Commission on Crime and Delinquency, and coauthor of the aforementioned book, is a survivor and advocate for domestic violence awareness. As a part of Domestic Violence Awareness Month in October, she will take part in three free speaker forums offered in the North Hills on October 22-23 in conjunction with Passavant Hospital Foundation, UPMC Passavant, CCAC, Crisis Center North and VOICe.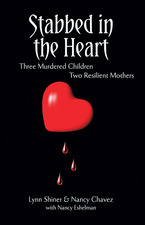 "Everyone will be touched by crime in some point of their life, and domestic violence is an issue that touches everyone at one level or another," shared Shiner. "Our goal, as advocates for domestic violence awareness, is to break the stereotypes that are out there. Domestic violence cuts across economic, race, gender and ethnic borders; it doesn't discriminate."
Grace Coleman, executive director of Crisis Center North, agreed. "It doesn't matter who you are, where you live, how educated you are or what your economic status is. Domestic violence can happen anywhere," she said.
Through this series of speaking engagements, Shiner will discuss a number of domestic violence topics, including why she stayed in the relationship. But the main focus is to educate. "In light of all of the recent news coverage regarding 'notable' domestic violence, it's very important to get people to understand that they should not blame the victim," she said. "Instead, the blame needs to be put where it belongs—on the perpetrator."
Shiner stresses the importance of communication, acceptance and understanding for victims. "In my situation, children were murdered as a result of domestic violence. Our society has a very hard time dealing with death in general, but when you elevate death to murder…we're afraid to talk about it," she said. "The victim should not continue to feel ostracized because others are afraid to talk about what happened."
Shiner wants to encourage people to avoid this awkwardness by sharing her ABCs—tips that can be applied to all situations, no matter how the person died. These include:
•    Avoid the clichés ("They're in a better place," or "It's God's will.")
•    Be a good listener
•    Converse (Don't be afraid to talk about the person who died.)
Coleman stresses that forums like the October event are a vital, multidisciplinary approach to community education. "We can mobilize communities to help prevent domestic violence by engaging them in supporting, developing and implementing prevention strategies that target change not only in the individual but in the community and society at-large," she said.
Coleman has worked with Shiner for a number of years and has not only learned from her, but has also become a friend. "To watch Lynn take a tragedy and turn it into a legacy of love for her children and her community is simply amazing to me," she explained. "I can't imagine how very hard, emotionally, it has to be for her to talk about the incident over and over again, because with each telling, she's reliving it. Through her work, Lynn constantly gives back to her children and honors them by helping to educate others. It has been a true honor for me to work alongside of her in her journey."
To learn more about domestic violence, visit
www.crisiscenternorth.org
or
www.voiceforvictims.com
.
For more information on the book, visit
www.rjdblessings.com
. Shiner hopes that the book will help other victims know that they are not alone as well as provide practical advice to family, friends, media, clergy, professionals and the community. She is donating all profits from the sale of the book to victim service centers across the state.
EVENT INFORMATION:Wednesday, October 22:
•    CCAC Allegheny Auditorium, Student Services, Center, 2nd Floor, 12:30-2:30 p.m.
•    Passavant Hospital Foundation Legacy Theatre at Cumberland Woods Village, McCandless Twp., 6-8 p.m.
Thursday, October 23:
•    CCAC North Perry Highway, Room 3002, 2:30-4:30 p.m.
While the forums are free of charge, guests are encouraged to bring donations for victims. These can include:
•    Gift cards: grocery stores, gasoline stations
•    Laundry detergent, dish soap
•    Shampoo/hair conditioner
•    Contact lens cleaner/solution
•    Hats and gloves
•    Children's blankets
•    Cell phones
•    Bus vouchers
•    Cash donations
•    Used ink cartridges
•    Clorox Wipes/Lysol spray
•    Magic Erasers
•    Spiral notebooks
•    Washable markers
•    Bedding (especially queen comforters)
•    Kitchen utensils (especially can openers)
•    Beds and mattresses (Call for pick-up/drop-off)