Jubilation Gala Promotes Education in Africa
Sep 30, 2014 03:04PM ● By Jill Cueni Cohen
Spend an evening in Africa without leaving Pittsburgh on Friday, October 3, at the Manchester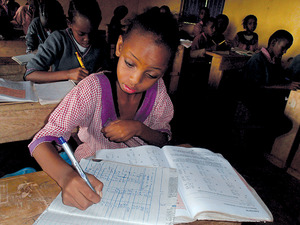 Craftsmen's Guild Concert Hall in the North Side. Beginning at 6:30 p.m., the Kenya Christian Education Partnership (KCEP) will be hosting its second annual Educate for Hope Jubilation, a celebration of African culture featuring the continent's food, music and art.
According to Deanna Hritz, executive director, the Kenya Christian Education Partnership works with the Anglican Church in one of the poorest areas of Kenya to maintain Tumaini Academy. Located in the remote village of Sololo, the school serves as a beacon of hope within the region, where education is highly valued. Established in 2011, the school's name means 'hope' in the Kswahili language.
"Our primary reason for existence was to build this school in the remote desert region of northern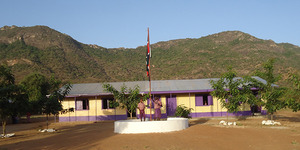 Kenya near the border of Ethiopia," Hritz explained, adding that the three tribes of nomadic herdsmen who live in this barren desert landscape face an uncertain future. "Drought has killed tens of thousands of cattle, and the people who live there can't sustain their way of life. In fact, 80 percent of the people who live there are illiterate and live on less than $1.25 a day."
Hritz notes that there are schools in the area, but most of the families in the region are too poor to purchase books and uniforms, so their children can't attend. "Without education, the people in this region have no way out of the cycle of poverty and death," she said, adding that Tumaini Academy serves children in grades K-5 and is open to every child in the region, regardless of their religion. "It's a Christian school, but students don't have to be Christian to attend. We help everyone."
Proceeds from the event will support Tumaini's goal of building a classroom each year, in addition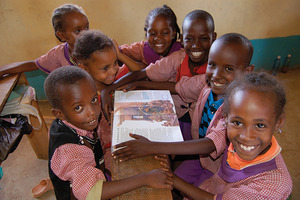 to bathrooms, a cafeteria and a library. Student sponsorships are also available. Co-founder and headmaster of the Academy, Rev. Qampicha Daniel Wario, will also be at Jubilation to talk about the impact that Tumaini Academy is making in the lives of Kenyan families.
If you own African-style clothing, this your chance to break it out, added Hritz. "At our last Jubilation, people showed up in African attire, so we want to encourage more of that at this year's event."
For more information about KCEP, Tumaini Academy or the Jubilation gala, visit
http://educateforhope.org
.