Cyber Students Have Options When it Comes to Physical Education
Sep 30, 2014 02:02PM ● By Hilary Daninhirsch
Physical education (P.E.) is a crucial part of any school curriculum. For children who are homeschooled, getting the requisite physical education may be more of a challenge without a regularly scheduled class.
Cyber schools are bound by the same P.E. requirements as public schools. Children in grades K-6 must engage in 36 hours per of P.E. per school year, while 7-12th graders must submit to 72 hours per school year. For younger children, the recommended hours are 30 minutes, three times a week, while the standards for older children are 60 minutes, three times a week.
The Pennsylvania Cyber Charter School provides their students with a physical education kit. Depending on the child's age and grade, the kit could include such items as a yoga mat, an exercise ball, jump rope, beanbags and a pedometer, as well as DVD instructions for each piece of equipment contained within the kit. A child receives a different, age-appropriate kit every year.
Not all children choose to complete their P.E. requirements exclusively with the supplied items,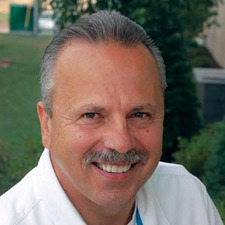 however. School or neighborhood sports teams or leagues count, too. "A child can satisfy 50 percent of P.E. requirements by joining a team," said Michael Bariski, director of health and physical education at PA Cyber. The remaining 50 percent should be from using items in the kit, but many children do enjoy extracurricular sport activities.
"There are a litany of acceptable outside activities that we will accept, including horseback riding, karate and gymnastics," Bariski added. "We make sure that whatever they do outside the kit or team is certified by an appropriate adult." In other words, a child would be unable to get credit for mowing the lawn at home to fulfill his or her requirements.
Often, public schools offer afterschool sports activities, which are open to homeschooled children, though this excludes actual physical education classes during the regular school day. PA Cyber reimburses the schools for afterschool, team or athletic participation. Getting together to play a sport or take a martial arts class has the dual benefit of providing in-person social interaction, as well as fulfilling P.E. requirements.
"With our Family Link Department, we also hold organized physical education days around the state," said Bariski, adding that these have included ski days at Seven Springs and hiking at Ohiopyle.
"We try to have as many of these days as we can, so we can get the kids to socialize and integrate with each other," he added. "The socialization that they receive is very important, and that's why we do it so often."
Matthew and Kim Opsitos, owners of ATA Martial Arts in Wexford, know a thing or two about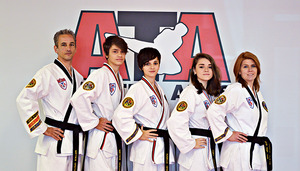 educating homeschoolers: their three children all attend cyber school. In addition, they provide martial arts classes geared specifically toward homeschooled children to help them meet their P.E. requirements.
According to Matthew Opsitos, their students are learning more than just the fundamentals of American Tae Kwon Do. "Not only are they getting that physical exercise, conditioning, strength training, flexibility and coordination, all of which is built into our regular programs, but the life skills that go on top of that: showing each other respect and courtesy and working with partners and being respectful of others in class," he explained. "While they are doing that, they are building up confidence. It's a win/win on both sides."
Based on a successful mini-martial arts program that the couple had arranged last spring for a group of children from PA Cyber, the two were asked to put together a weekly P.E. program for that school that will begin this month. "Students will learn basic martial arts skills, have a good physical fitness workout, talk about stranger danger and bully awareness," said Opsitos. "We teach them everything that a traditional member of our school would experience."
In addition to students who attend cyber school, Opsitos said that their classes are also popular with 'traditional' homeschooled children. They held an open house this past summer, which led to 30 homeschoolers coming in for a seminar.
And there is another benefit of children participating in martial arts or formally organized events through their cyber schools: families, who are already involved in and overseeing their children's education, can participate in P.E. activities along with their children.
"The great thing about homeschool is you do have that freedom to put together your own P.E. program," said Opsitos. "It gives the students the opportunity to release a lot of that built up energy throughout the day, in a constructive way.
"An organized P.E. program that they can participate in can make it that much easier," he added. "We are happy to be involved with them—to get them out of the house, be involved in a group setting, work out together, have fun, and meet some new friends."