Two Distinctly Different Penn's Colony Events to Attract Visitors to Saxonburg
Aug 29, 2014 08:59PM ● By Veronica Tucker
Hear ye! Hear ye! Mark your calendars now for the exciting things happening this month at Penn's Colony!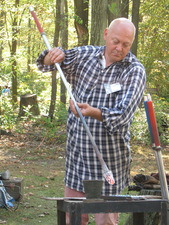 "Penn's Colony Festival is our flagship event, weaving the specific history of the Pittsburgh region through a colonial celebration of the French and Indian War era," explained Beth Rush of Penn's Colony. The Penn's Colony Festival, which always occurs the last two weekends in September, takes place this year on September 20-21 and 27-28 in Saxonburg.
Plan to spend a good portion of your day at the festival. "Most families stay about four to six hours," shared Rush. "This is a very family-friendly event, allowing adults and children the opportunity to experience history in both an educational and fun way. Those in attendance will see entertainment dating to colonial times as well as enjoy the marketplace, great foods, battle re-enactments, exciting demonstrations, hands-on activities and more."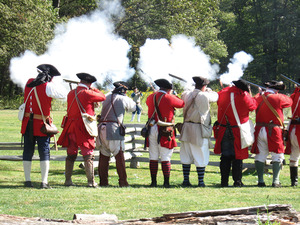 Those who visit the festival will be amazed by the quality of goods provided by craftsmen who make all of their items in the traditional way. With almost 200 participants bringing their crafts, items can be found for every type of home and décor style.
True to their mission to promote local artisans, Penn's Colony is also hosting Wine Time at the Colony this year, which will take place on Sept. 6 from 1 to 6 p.m. "This event started in 2012 as a way of promoting Pennsylvania winemaking, which is one of the fasting-growing winemaking industries in the country," explained Rush, adding that the industry is positively impacting the area by increasing employment opportunities and raising revenue. Those attending are required to be 21 years of age or over.
Visitors can spend a leisurely afternoon sampling reds, whites, roses, fruit and berry selections from more than 12 wineries from across the state. Bottles will also be available for purchase and can be enjoyed with numerous appetizers and a newly expanded food menu, including crab cake sliders and grilled seafood kabobs. Shopping opportunities abound at Artists Uncorked, featuring inspiring and creative works in jewelry, wine serving accessories, housewarming gifts and gourmet foods.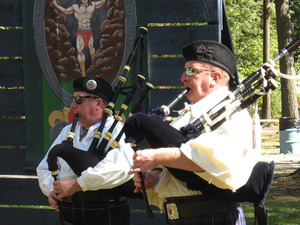 For more information on the Penn's Colony Festival or Wine Time at the Colony, visit
www.pennscolony.com
and
www.winetimeatthecolony.com
.