How Should Young Children Learn About 9/11?
Aug 29, 2014 08:56PM ● By Jack Etzel
On this 13th anniversary of the September 11 terrorist attacks, people will once again be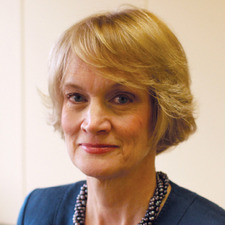 gathering to commemorate and honor those who died in New York City, Washington, DC, and Shanksville, Pennsylvania. But how does one explain these horrors to children, especially when this seminal event happened before they were even born? Mary Margaret Kerr, Ph.D., has the answers. Dr. Kerr is a professor and chair of administrative and policy studies at the University of Pittsburgh, as well as a professor of psychology in education and a professor of psychiatry. She also directs the Pitt Flight 93 team studying the experiences of children visiting the Flight 93 Memorial site near Shanksville in support of the National Park Service.
North Hills Monthly Magazine (NHMM):
Dr. Kerr, what drew you to this task?
Dr. Kerr:
I've spent a career responding to crises of all kinds, including school shootings, community tragedies and other airplane crashes. Based on those experiences, I joined a conference on young children and trauma at the Fred Rogers Center at St. Vincent College three or four years ago, and I have been working at the memorial ever since.
NHMM:
You're not alone in this, are you?
Dr. Kerr:
Certainly not. We have a fantastic research team, representing so many different disciplines and backgrounds. They include expertise in art therapy, reading, mental health, trauma, teaching, library science, school administration, psychology and so much more.
NHMM:
Tell me about the program and your relationship with the National Park Service.
Dr. Kerr:
We feel truly honored to be able to work alongside the staff of the National Park Service. And it has not always been easy for them! They've had to teach us about the kind of work they do, which is called interpretation, and answer a zillion questions.
Their Junior Ranger program at the Flight 93 National Memorial is part of a nationwide system of Junior Ranger programs throughout the National Park Service. As you might well imagine, helping children make meaning of such an event near Shanksville is complex and difficult.
Learning how these children handle those events, we help not only the staff at the Flight 93 Memorial, but we might also contribute to a larger field called dark tourism. Dark tourism refers to visitors at sites where there has been suffering or death. To date, there is virtually no published research on children as visitors to such dark sites.
NHMM:
And what are you learning?
Dr. Kerr:
Oh, we've learned so many lessons—some the hard way! First, we recognize that any work on behalf of children must involve children, because they help us understand what they experience, how they feel, what they think and need. So, for example, while we adults might have been overjoyed about a particular activity, we had to ditch it if the children vetoed it!
Secondly, our study of the children's artwork, letters, poems and comments has taught us that even very young children have thoughts and feelings about events such as those that took place on September 11, 2001. Sometimes they express simple, heartfelt sentiments such as, "I just feel so sad." Drawings often convey their remarkable understanding of several events at the same time. For example, a child might draw not only the victims but also draw those trying to help them. The importance of this finding for parents is to help them understand that art and other forms of expression can help their children express how they feel and think about difficult subjects.
We are also studying the comments of children who have visited the site recently, so that we can better understand how children with no experienced history of 9/11 are forming their understandings and reactions. That's a bit different from what researchers have learned from children who were either directly or indirectly exposed to other events of mass trauma, such as the Oklahoma City bombing.
NHMM:
How do parents and their children become involved in this?
Dr. Kerr:
All they have to do is visit. The Junior Ranger booklets are free and available for children between the ages of six and 12 who visit the memorial.
NHMM:
Do any parents think that their kids are better off not hearing about these things?
Dr. Kerr:
We've not heard that kind of remark, probably because we've designed the booklet very carefully to protect children who may be younger or vulnerable for other reasons. For example, the story of the Flight 93 crash is not at the beginning of the booklet but is toward the end, in case parents don't want their children exposed to the story. This allows any child to work through the activities at an age-appropriate level. One mother said to me, "I don't know what we would've talked about back in our hotel room if we did not have this booklet."
NHMM:
And how is the work funded?
Dr. Kerr:
I'm often asked how we pay for this work, with such a large and experienced team of people working on it. The answer is simple: all of us are volunteers. At our meetings, we share personal stories and food and even tease each other the way a large family would. I guess you would say that while what we are studying is extremely painful, we draw a lot of strength and support from one another. By doing this work the best we can, we honor the memory of the courageous passengers and crew on that flight. That is more than enough to keep us going and growing.
NHMM:
Does this work ever become depressing?
Dr. Kerr:
It really can be sad, but hardly depressing. Sure, when we study the artwork or read the messages that the children have contributed, we may be moved to tears. On the other hand, we find humorous expressions, such as a drawing in which the child wrote: "Go USA! America rocks, baby!" Children are so spontaneous and uninhibited in their expressions.
For more information on the Flight 93 Memorial and the Junior Ranger program, visit
www.nps.gov/flni/contacts.htm
or call 814-893-6322.