First Annual Pittsburgh Creative Arts Festival Aims to Inspire Creativity
Jul 30, 2014 11:44AM ● By Clare Heekin Lynch
With the goal of inspiring and fostering creativity, sisters Ann Szilagyi and Barbara Grossman (founder of the Pittsburgh Knit and Crochet Festival) have teamed up to offer Pittsburgh its first interactive Creative Arts Festival. The event, which will be held from August 22-23 at the Four Points Sheraton in Cranberry Township, is dedicated to sewing, knitting, quilting, beading, needlework, scrapbooking, decorating and other crafting activities.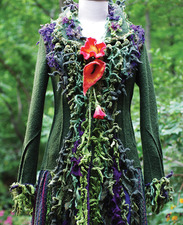 "Having managed the Pittsburgh Knit and Crochet Festival for the past 10 years, we found that each year, the extra classes that offered a more 'off the beaten path' activity such as basket weaving and felting were filled," said Grossman. "And not only were the classes filled quickly, but the demand for more classes of that nature kept rising. It then occurred to us that we could have an event with its own flavor to support the demand because, let's face it, Pittsburgh is an awfully creative town with a plethora of locals providing unique, handcrafted goods.
"There are so many talented artists and teachers, as well as creative students eager to learn more about a given art or a new technique," she added. "We want them all to consider this festival as an event created just for them."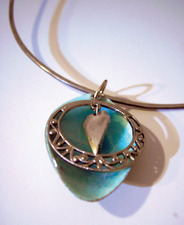 The two-day festival kicks off on Friday evening with a sneak preview of the marketplace from 5 to 9 p.m. It also includes special demonstrations and mini-classes, music, wine and cheese refreshments, and special goody bags. Guest speaker Daniel Nie, an artist who specializes in Chinese calligraphy, will also present a free talk about his own form of art, called coolligraphy, which combines painting and drawing to create art from names, words and initials. His work, which has been praised by Elan magazine as a "breakthrough in the history of art," was evolved from ancient Egyptian hieroglyphs, French Fauvism and modern New York street graffiti. After the lecture, Nie will autograph his book and offer demo pieces to attendees.
On Saturday, the marketplace of artisans, classes and free workshops will begin at 9 a.m. "The day is geared to participants of all ages—it is perfect for groups including Girl Scouts, church groups and homeschoolers, for example," said Grossman. A broad range of classes includes Embroidery, Basketry, Calligraphy, Paper Marbling, Collage Painting, Soap Making, Quilting, Fabric, Metal Embossing, Paper Design, a Book Arts Boot Camp, and more.
"Artist Donna Bogosto Kearns will also teach a fascinating class called Color and Your Emotions, that explains why we are drawn to certain colors and how they affect our emotions," added Grossman. There will also be classes focused on repurposing, accessories, clothing, unique jewelry, sewing, needlepoint, beading, and a range of the traditional arts for people to learn and, in some instances, relearn.
"In addition to all of the above, we have invited all of the arts organizations within the Pittsburgh region and beyond to participate," said Grossman. "We are pleased to share that the Pittsburgh Center for the Arts will participate with a papermaking demo and a 'make-it-and-take-it' activity for attendees.
"We are very excited to have such a variety of artisans gathered in one place to share their talents and work with us," she added. "We really hope that everyone who joins us finds inspiration!"
Tickets and a complete list of exhibitors are available on the website,
www.pghcreativearts.com
. Visitors may also register for classes and sign-up for a free e-newsletter on the site.