Why wasn't the White House called the White House when it was built?
Jul 30, 2014 11:41AM ● By Charles Reichblum
When the White House first opened in 1800, it wasn't called the White House for a very good reason; it had been built of sandstone and looked grayish-brown in color. It was then called the President's Home or the Executive Mansion.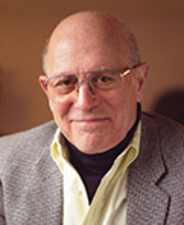 During the War of 1812, the British invaded Washington, and on August 24, 1814, they set fire to several buildings around the city. They tried to burn down the President's Home but fortunately, a heavy rainstorm came along and doused the fire. The President's Home survived, but it was left with burn marks on the outside of the house.
After the war, to cover up the burn marks, the house was painted white—and that's how the White House became white.
Many people still called it the President's Home or Executive Mansion; it took a while before people gradually began calling it the White House. The name "White House" wasn't used officially until Theodore Roosevelt became president in the early 1900s.
Meanwhile, it's a little-known fact that the White House came close to being called the Red House. Thomas Jefferson wanted the home for U.S. presidents to be built with red bricks, but his idea was overridden at the last minute, and a design by Irish-born architect James Hoban was picked instead. Hoban used the home of an Irish duke as the basis for the design of the White House—without red bricks.
It's surprising that Jefferson's idea was defeated. Among other things, he was a noted, respected architect who designed his own beautiful home, Monticello, and red brick buildings at the University of Virginia.
One more note about the White House: although it doesn't look that big from the outside, it is actually quite large. The White House has 132 rooms, 35 bathrooms, 28 fireplaces, and an indoor swimming pool, tennis court, gymnasium, bowling alley and movie theater.
(Dr. Knowledge is heard on KDKA and the CBS radio network with his "Knowledge in a Nutshell" feature, and is author of the "Knowledge in a Nutshell" and "Dr. Knowledge Presents…" book series).