August is a Great Month for Celebrating Pittsburgh's Homegrown and Adopted Heroes
Jul 30, 2014 11:33AM ● By Larry Richert
Pittsburghers have a tendency to 'adopt' people who have done extraordinary works and count them as their own. To reach this status, you have to have truly accomplished greatness. The list of names of those immediately recognizable is pretty impressive, like George Westinghouse and Andrew Carnegie, who were not born here but might as well have been, as they have long been considered 'Burghers.' The same is true of Jonas Salk, who saved humanity with the polio vaccine that he developed at the University of Pittsburgh—he was born in New York City, yet we consider him one of us.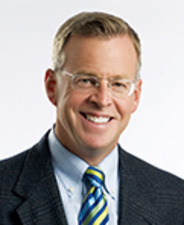 We certainly have plenty of native-born sons who have given us lots of reasons to be proud of our local heritage; August birthdays alone include Andy Warhol and Gene Kelly. Warhol was born on August 6, 1928—who could ever have imagined that the global king of pop art would emanate from roots in Oakland?
I wish that I had thought of silk-screening a Campbell's soup can! Who knew? It's hard to believe that we just celebrated the 20th anniversary of the Andy Warhol Museum on the Northside. How many people have their own museum, anyway?
And how about Gene Kelly? He was born in the East End on August 23, 1912. Even though he passed away 18 years ago, he is still considered one of the greatest dancers of all time. Not bad for a boy from Peabody High School.
Then there's the great one… Roberto Clemente, another August baby and adopted Pittsburgher. Oh, I know he was born in Puerto Rico on August 18, 1934, but he was unofficially adopted by this town after his tragic death on New Year's Eve in 1972. He died helping earthquake victims in Nicaragua. That was 42 years ago, yet his influence is still felt here and around the world. In fact, on August 22, a musical entitled, Clemente: The Legend of 21, will premiere in Chicago; its producer was so touched by Clemente's life that he created a show around the baseball hero. It will also debut in Pittsburgh in September.
Of course, you can't mention Clemente without referencing the Pittsburgh Pirates, where he spent 18 seasons. The fact that he was born on August 18 and played 18 seasons may be a coincidence, but reminds me of still another amazing baseball connection. Pirates second baseman and Pine-Richland grad Neil Walker wears number 18, but if it weren't for Clemente, he wouldn't be here or anywhere else.
I was sitting in the stands at McKechnie field watching Pirates' spring training a couple of years ago with Neil's dad, Tom, and as we watched Neil bat, I asked Tom what he was thinking. He paused and said, "There almost wasn't a Neil, or me or any of my family." I was surprised and asked him why.
Tom explained that as a Major League pitcher, he'd spent time playing with Roberto Clemente in the off-season in Puerto Rico in 1972. He was helping to load the ill-fated plane and was supposed to accompany Clemente on the flight home. At the last moment, with the aircraft full, Clemente told Tom that there would not be room for him, but that he'd see him at the New Year's Eve party later. The rest is history.
Tom paused, getting a little emotional as he continued recalling the life-changing event. He said to me, "Isn't that something?"
I was stunned. I'd had no idea of this cosmic, spiritual connection between Tom Walker, his son Neil and Roberto Clemente. While Pittsburgh can claim Roberto as a son, Walker's son Neil is living proof of how Clemente lives on in the hearts of millions of people around the world.