Pittsburgh Offers Many Opportunities to Get Out on the Water
Jul 01, 2014 12:58PM ● By Larry Richert
This is prime time for boating in Pittsburgh! The other day, I saw more kayaks on North Park Lake as I have ever seen before. The Boathouse there is now the epicenter of aquatic activity, since recent renovations and upgrades have been completed that started when the lake was dredged and restored to its original condition a few summers ago.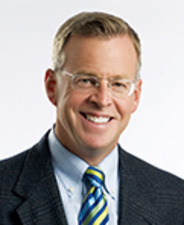 Pittsburgh's official Fourth of July celebration has coincided with the city's Regatta over the last decade, and celebrates our waterways and river life. Remember, "You Gotta Regatta?" Event planners jam shows that, 20 years ago, ran for two full weeks into one extended weekend full of events bursting with summer fun opportunities. The price is right too—it's FREE!
Also free and bookended on the other side of July is the Lake Arthur Regatta at Moraine State Park. They are now getting ready for their 15th Annual water festival, which will run August 2-3. Are we really talking about August already? Ugh…this fun is fleeting, so I suggest that you take advantage of these opportunities.
By the way, "regatta" is an Italian word that means boat race or series of boat races. The Moraine State Park event has plenty of these, including sailboat, canoe and kayak races plus the 2014 North American Puddle Duck Championships. And there's much more to do than just watch the races—how about entertainment like the Sirkus Dayz Hula Hoop Fire Twirling team and their sizzling performance? Where else can you get thrills like that?
For the boaters who regularly frequent our three rivers, the attraction is the distraction from the stresses of everyday life. Len Lachina is a friend of mine who has been a boat owner for more than 20 years. He says that boating helps keep his family together. (I guess that once you're on the boat, you are a captive audience.) Along with his wife Lisa and their two children, he is able to share the experience with his mother and many other friends as well. (Many more friends, I assume, during the summer months.) It's a great escape in Pittsburgh, where a cruise along the river can show you a totally different perspective of the city from just offshore.
Lachina also has a significant advantage when it comes to cuisine onboard his vessel, which adds a lot to the boating experience. Mama Lachina, who makes homemade everything Italian, serves up a feast that would rival any high-end, international cruise ship.
Lachina adds that the waterways have improved in the last two decades and seem to get better every year. Outside of taking a canoe or kayak out for a drift, I asked him to recommend a good starter pleasure powerboat for someone looking to jump in with both feet and his or her wallet. He suggested a Bowrider in the 17-foot range. The other obvious option if you want to get your feet wet is a ride on one of the boats in the Gateway Clipper fleet at Station Square. If you haven't been onboard for a while, you might consider one of their many entertainment cruises.
The bottom line is that boating has never been bigger in the 'Burgh, so anchors away, me mateys!