Local Food Entrepreneurs Continue to Innovate and Expand
Jul 01, 2014 12:56PM ● By Shelly Tower Rushe
A chance meeting with a high school classmate leads to a successful sauce business. A canning hobby morphs into selling salsa out of a hair salon, which then expands to getting space on the shelves at Giant Eagle. While these business ideas may have come from unexpected places, with a lot of hard work, they have resulted in entrepreneurial successes.
Shannon Mason and Rich Mulholland went to high school together. Twenty years later, they ran into each other when Mason was working at a store in Erie and Mulholland purchased a jar of locally made spaghetti sauce. "He contacted me a few days later and told me that he makes a sauce—his grandmother's recipe—that he felt tasted much better," said Mason. "The next time he was in Erie, he brought me some of his sauce to try. I honestly felt it was the best sauce I ever had. I suggested to Rich that he should sell his sauce and that I would help him; and that's how Mo's got started."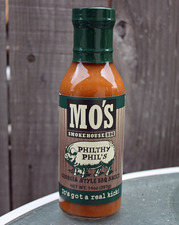 Now Mo's LLP makes spaghetti sauce, blush sauce, and regular and whole wheat cavatelli pasta out of an old high school cafeteria in Seneca in Venango County. Their products can be found in many local grocery stores, including T-Bones in Pine Township and Giant Eagle and Market District stores in Allegheny, Butler, Erie, Crawford and Venango counties.
While Mason enjoys the work they do, she admits that it's not all gravy. "Being able to grow to keep up with the increasing demand for our products is a challenge," she said, adding that the rewards come in finding solutions to problems in order to expand their business to other states and chains.
All of Mo's products are homemade, including the pasta, which is dehydrated and sold in bags. Their sauces are available in quarts and pints, which is unusual for commercially available products. But that's not the only thing that's unique. "Our products are locally made and are a healthy alternative to big commercial brands," said Mason.
Chad Seamon, known as Chuck to his friends, started selling Baden-based Chuck's Salsa after home canning his own fresh versions. "I used to buy fresh vegetables and spend the weekend with the pressure cookers going, canning my own salsa. I used to drive my wife crazy, but it was fun," Seamon laughed. After getting his license, he "slapped a sticker on top" of the jars and started selling his homemade salsa out of his brother's hair salon. "It did so well that we decided to make a business out of it," he explained.
But being a little fish in a big pond isn't always easy. While Chuck's has its own niche—it's a peach-based salsa that is deliciously sweet and spicy at the same time—that doesn't mean that it's easy to get shelf space. "Many people think, including myself in the early days, that you make a great product, throw it on the shelves and it sells. That's not how it happens at all," Seamon said. "If you're looking to grow, you need money. Lots of money. Someone told me in the beginning that it costs $100,000 to bring a new product to market and I laughed. I'm not laughing so much now."
Besides the cost, competition is substantial. A grocery representative explained to Seamon that even though his product is unique, a much larger, more well-known brand was offering huge incentives if they were provided additional shelf space for their new product line. The result is that small, locally made brands with a much smaller marketing budget are left out in the cold.
Seamon isn't deterred, though. "Figuring out the ways around the different challenges are the true rewards. How do I do this to get an advantage or use this to my advantage? You really need to figure things out when you're a small company competing against giants," he said. The results speak for themselves; Chuck's Salsa is available locally at Giant Eagle, Whole Foods, Shop n' Save, T-Bones, and Soergel's Orchards, just to name a few.
It's been three years since Seamon launched Chuck's Salsa, and he sees nothing but a bright future. "Look for Chuck's Salsa to start popping up in a lot more places very soon," he said.